Hotel Xcaret Arte
The art that we live
Welcome to a majestic eco-integrating architectural creation just in front of the Caribbean, where life finally meets art.
100% built by Mexican talent and sculpted with love and respect for the Mayan jungle, Hotel Xcaret Arte makes hospitality to be a physical proof of the artistic wealth and sustainability in Mexico, becoming the ultimate expression of contemporary art in the Mayan Riviera.
OPENING ON THE SECOND HALF OF 2021

ALL FUN INCLUSIVE®
Come live the art from its very origin in an ADULTS ONLY hotel designed in an astonishment environment with no rush, and Mexican architecture that integrates and respects nature, following a sustainable tourism concept that also includes:
Accommodation in sophisticated suites with nature view, inspired by national and regional artists, who are proud guardians of Mexico's culture.
Unlimited access to our parks and tours: Xcaret, Xel-Há, Xplor, Xplor Fuego, Xenses, Xoximilco, Xavage, Xenotes and Xichén.
Gastronomic experiences by the best Culinary Group in the country.
Artistic workshops that will take you to live art in a playful and fun way.
Round transportation to the parks and airport.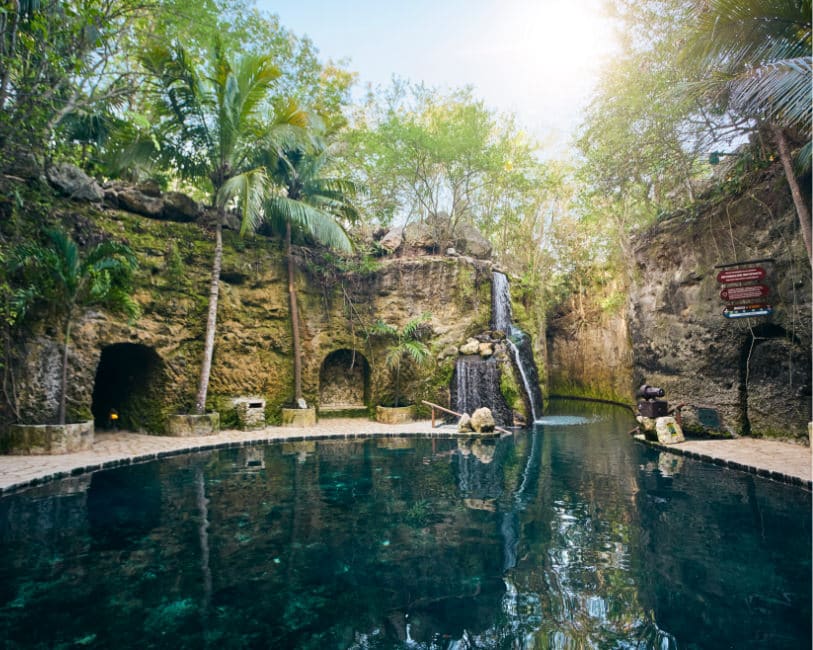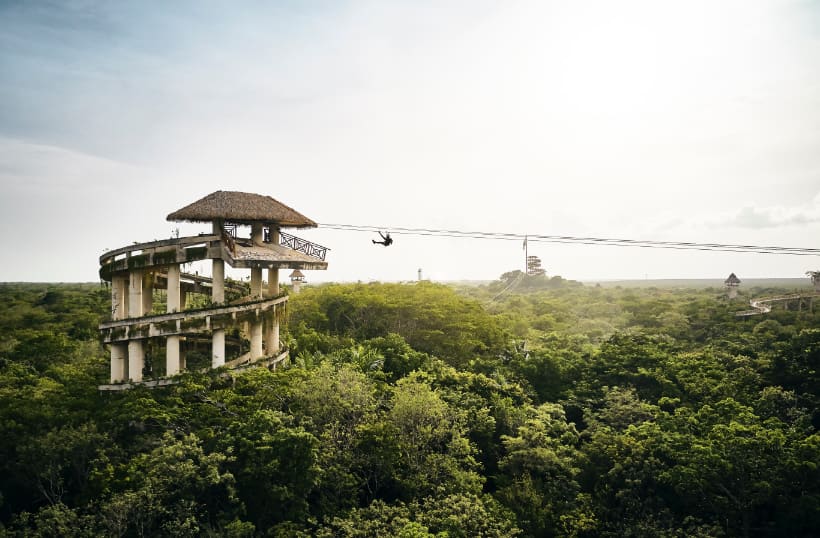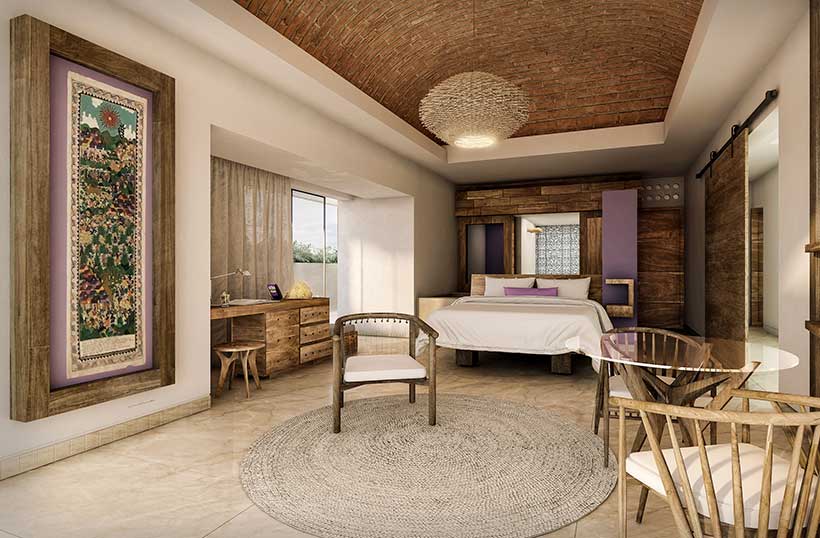 CASAS
We believe in creating and living the artwork in which each and every of the 5 Casas of Hotel Xcaret Arte hosts different Mexican artistic expressions, making you a part of the joy of Mexico's culture through its workshops:
Casa del Diseño: Knitting workshop
Casa de los Artistas: Painting workshop
Casa de la Pirámide: Pottery workshop
Casa de la Música: Dancing workshop
Casa de la Paz: Vegan Cuisine
Each Casa has its own lobby and rooftop so that you live an artistic immersion into Mexico's heart experience.
Furthermore, in Casa de El Patrón, our event halls and board rooms will be the perfect space for an event surrounded by artists that deserve to be remembered and cheered.
Gastronomy that takes art to the palate
In Hotel Xcaret Arte you will have a unique gastronomic experience under the care of the best Culinary Group formed by true flavor artists with international recognition and, that face the great challenge of honoring Mexican gastronomy -considered as Intangible Cultural Heritage by United Nations Educational, Scientific and Cultural Organization (UNESCO)- through these creative culinary proposals:
Xaak
Regional food with pre-Columbian influence of the greatest authority of Mexican cuisine and its origins by Chef Ricardo Muñoz Zurita.
Encanta
Author restaurant by Chef Paco Méndez, Michelin Star Chef, who exalts the name of Mexico from the Mediterranean to the Caribbean.
Chino Poblano
A fun and sophisticated culinary hug between these two cultures by the Chef Jonatán Gómez Luna, who is the leader of a new chefs' generation that has conquered the largest tables in the world.
Cantina VI.AI.PY.
A Cantina from Oaxaca by the Chef Alejandro Ruiz, the most important spokesman of that Southern state's culinary culture.
Kibi-Kibi
Cuisines from Yucatan and Lebanon under the care of the internationally famous Chef Roberto Solis, a gastronomical reference from his homeland, Yucatan.
Mercado de San Juan
Flavors from Mexico's towns curated by the Chef Ricardo Muñoz Zurita, custodian of their thousand-year-old flavors.
Cayuco
Cuisine that combines Mexican and Mediterranean flavors by Chef Franco Maddalozzo, an Italian celebrity that performs magic with his unique globaltrotter seasoning.
Tah-Xido
Contemporary Japanese Restaurant by Chef Yusuke Kogure, presenting the best eastern gastronomical art.
Arenales
Comfort Food Cuisine by Chef Orlando Trejo, celebrating gastronomy with local ingredients.
The best vegan cuisine will be under the care of the ground-breaker
Chef Miguel Bautista, who will integrate healthy options, adaptable to all diets, in the gastronomic experiences of Hotel Xcaret Arte.

To complete this culinary opera, Hotel Xcaret Arte hosts 10 bars with a contemporary and always magnificent mixology.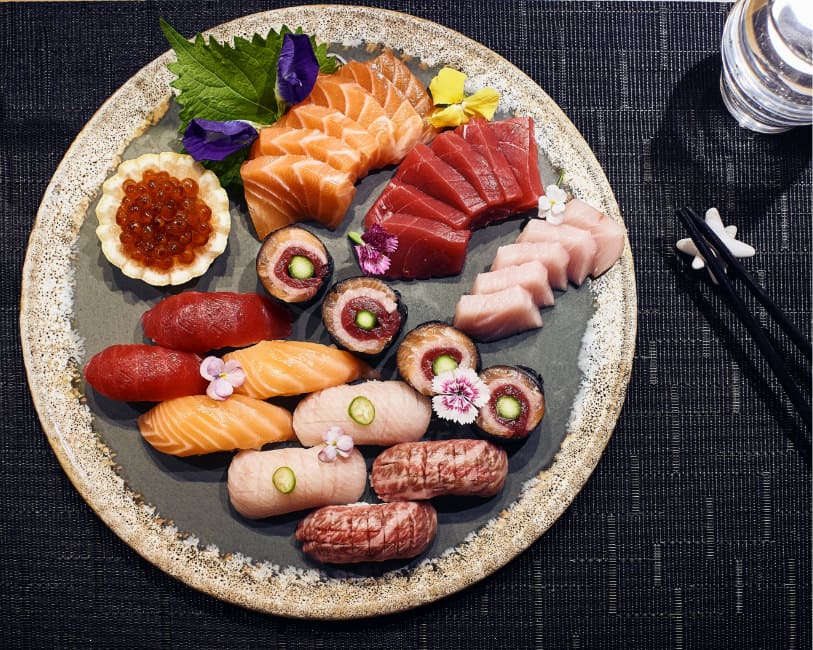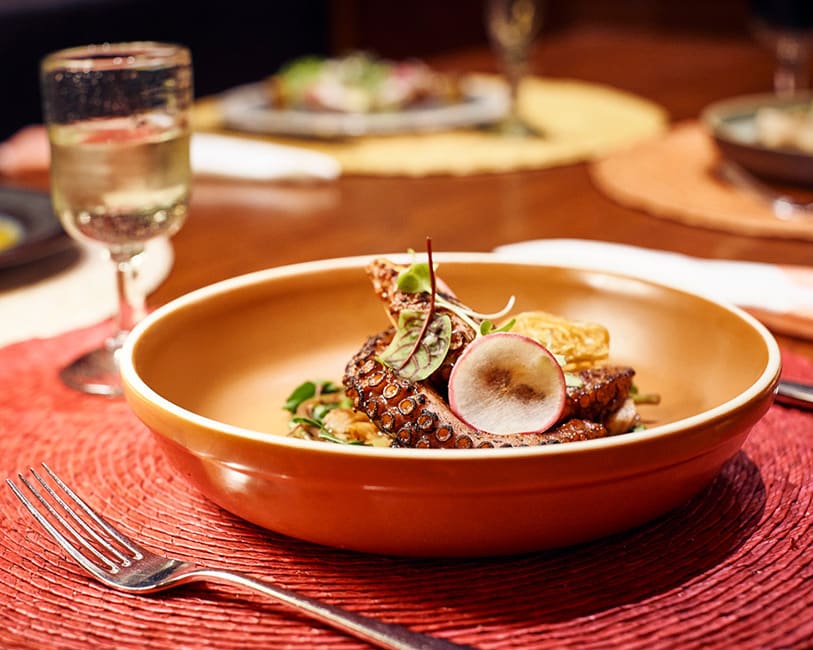 We are Mexico, we are art.
Experience that awakens your senses in Muluk Spa
Mystical sanctuary nestled in a natural rock that allows nature and the latest in wellness technology, to hug your body and soul. Enjoy the peace found in the balance.


OPENING ON THE SECOND HALF OF 2021